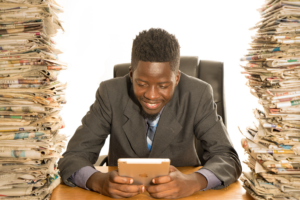 Tender Zambia makes it easy for companies to stay informed about all running business opportunities in Zambia. We track all tenders, consultancies, supplier registrations and job vacancies in Zambia.
You don't have to waste time browsing the internet – and still not have access to all potential contracts in Zambia. You don't have to waste money buying every single daily newspaper in Zambia – and still worry about overlooking an important tender.
Instead you can receive a daily email with new tenders sent straight into your inbox. We read the newspapers, we browse the internet, and we receive notices directly from institutions. It saves you time and money, allowing you to concentrate on growing your business!
With Tender Zambia, you will never miss a potential business opportunity again – Click here to subscribe to Tender Zambia now and be granted full access to our tenders database and email notifications!